In a previous post, I discussed the recent home renovation project that consumed most of June for me. I painted a large portion of my second floor through the middle of the month and the renovation was completed as of June 29 with the installation of new carpet! Now, approximately 80% of our second floor has new carpeting.
Since then, I have been busy reassembling our dining room and library with little or no time at all for writing. In fact—and to my chagrin—my SF novel-in-progress took a back seat for the entire month, but that wasn't entirely unexpected to be honest.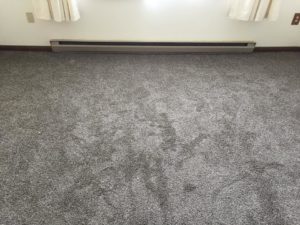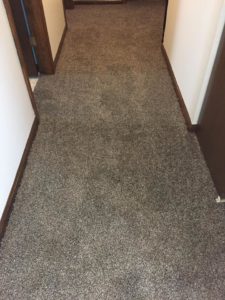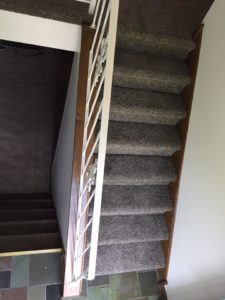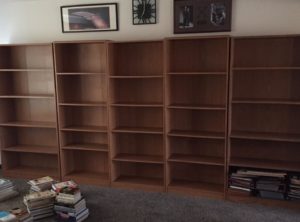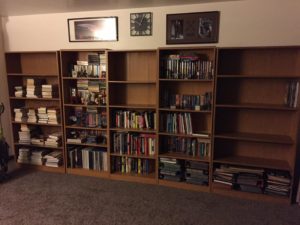 To make matters worse, a severe storm struck my area on July 1, causing a partial roof collapse at my workplace, accompanied by flooding and a natural gas line rupture to the generator that provides power to a portion of our IT equipment in the event of a main power failure—which also occurred.
As a member of our IT Infrastructure team, I was called in to assist with disaster recovery implementation, an activity that required participation not only from my own immediate team, but various members of our corporate parent's IT group as well as vendors of the two or three of the major hardware and software platforms we rely on.
After a continuous 50-hour conference call, during which I slept no more than 4-6 hours, our systems were restored and business was able to resume. Unfortunately, the disaster occurred on my birthday, forcing me to cancel all plans with my wife and family. A final critical issue remained outstanding into Monday that I was not able to resolve until July 4…so that holiday was also lost.
It has been a brutal four weeks, friends. I am exhausted to the point of burn out and as of this writing, we are still working through new and unexpected problems, while I'm still working to put my house back in order.
On a high note, the Bethlehem Writers Group announced the winners of their 2017 short story contest and I am proud to have taken an Honorable Mention (as I mentioned before!) with my story "So Hungry…," which will be published in the fall edition of the Bethlehem Writers Roundtable online magazine.
Also, I look forward to my book signing at Browseabout Books in Rehoboth Beach, DE on Thursday, July 13 from 11AM to 1PM. The titles available for purchase at the signing include my paranormal mystery novels, Testing the Prisoner and By Your Side as well as the speculative fiction anthologies Somewhere in the Middle of Eternity and Elsewhere in the Middle of Eternity, and of course, Beach Nights!
Lastly, I will be meeting with Firebringer Press publisher Steven H. Wilson next week to discuss the release of my paranormal mystery novella, Like Mother, Like Daughters later this year.
Once the mayhem subsides, I hope to return to work on my SF novel in progress and resume some semblance of a normal routine.
Enjoy your summer!