Aside from book reviews and event announcements, I haven't posted anything of substance on the blog in nearly three weeks. I wish I could point to my typical prodigious writing output as the reason, but alas 2017 has been abysmal relative to previous years.
It's August and the most fiction I've written since January has been four additional chapters in my SF novel and an outline for a new paranormal short story that I just started writing this week. In previous years, I would have been finished with the first draft of the novel long before before now as well as four or five short stories.
Granted, I spent winter and spring editing about 15 submissions for an upcoming anthology and then began working with the three artists who are providing brilliant interior illustrations. That phase of the project is currently well under way as is the cover art. This is the third volume in this anthology series and the last one I'm editing/project managing.
As mentioned in a previous post, this was followed by a six-week home renovation in June that, while successful, severely limited my writing time. Fortunately, the project ended on June 29, right on schedule. After clean-up and reorganizing our house, I had hoped to return to a normal routine and enjoy the remainder of my summer.
Unfortunately, the partial roof collapse at my workplace on July 1 (my birthday) and the subsequent week of round-the-clock effort to restore our IT systems, burned me out and triggered a severe bout of depression. Now, I've been battling this demon since I was six years old and have suffered through more severe bouts than I care to remember, but this was one of the worst and it scared the hell out of me.
I'm sure my manager and team mates were even more exhausted than I. Each weekend in July following the calamity was filled with yet more activity to stabilize and restore our environment. We're still dealing with the aftermath even now. At the risk of sounding selfish, I hope comp time is on the horizon in the near future.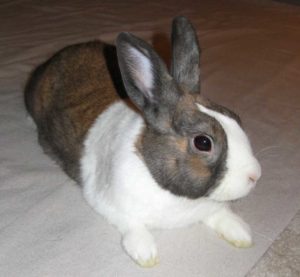 To make matters worse, our rabbit took ill at the end of July with a bladder problem, which caused him to stop eating. This resulted in multiple vet visits and two weeks of force feeding him Critical Care (a food paste) via syringe. We're still in the midst of dealing with this and praying that the problem does not become life threatening. He has begun eating again, but nowhere near as voraciously as he's accustomed to.
I'm also nearly finished building a new website for one of my publishers. That's actually one of the highlights of my summer along with learning that my paranormal novella, Like Mother, Like Daughters was accepted by Firebringer Press and will be published in a format that has me excited. I hope to see that released in 2018. Stay tuned for more info!
On a disappointing note, my submission to the 2017 Rehoboth Beach short story contest was rejected. From Second Place last year to Nothing this year. Such are the highs and lows of the writing life. On the flip side, I look forward to the online publication of another short story later this fall. It's a paranormal tale set in New Mexico. I'll post the link here when it's published.
All told, I'm probably doing better than I think I am, and I know I should not beat myself up over what I perceive as failing in my normal quantity of writing. Life sometimes delivers setbacks and we do the best we can to work through them. I'm excited about the new paranormal short story I just started writing this week. It should be finished in a few days.
My spirit are also lifted by the fact that I have at least two new releases coming next year and of course, the problems that ruined my summer will eventually pass one way or another and allow me to reclaim my writing time.