Welcome and thank you for visiting my website and blog!
If you're a fan of science fiction, fantasy, or paranormal fiction (or all of the above), feel free to explore my blog by clicking on a post or category in the left sidebar (or below if you're on a mobile device).
Check out updates from my Facebook author page by clicking on the What's New menu on the upper right. Other menus provide information about my books, events and appearances, free sample fiction, and links to other writers and writing resources.
This site will continue to expand over time with new content and the blog is typically updated once or twice per week, so I hope you'll check back often!
Contact: philgiunta@ptd.net  /  Facebook  /  Twitter  /  Google+
Goodreads Author Page  /  Amazon Author Page
---
⇒⇒NEWS⇐⇐
02/2018 – My story "All That Matters is What You Believe" took second place in the Short Story contest sponsored by the Farpoint SF convention!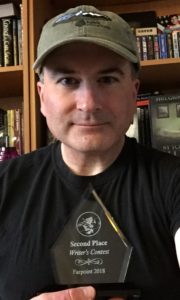 01/2018 – I look forward to celebrating  Shore Leave's 40th Anniversary in July as a returning writer guest.
11/2017 – My latest paranormal short story, "Bottom of the Hour," has been accepted by the Written Remains Guild and Smart Rhino Publications for their 2018 anthology, A Plague of Shadows.
10/2017 – My ghost story "So Hungry…" has been published in the autumn edition of the Bethlehem Writers Roundtable.
06/2017 – Following the adventures of Miranda Lorensen from Testing the Prisoner and By Your Side, my novella Like Mother, Like Daughters has been accepted by Firebringer Press to be published in late 2018.
---
WHO THE  HECK IS THIS GUY?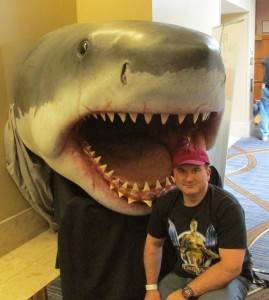 A Pennsylvania resident, Phil Giunta graduated from Saint Joseph's University in Philadelphia with a Bachelor of Science in Information Systems back in the days when data was saved by chiseling it into stone. Phil continues to work in the IT industry, although he would love nothing more than to escape corporate America and open his own bait and tackle shop, or explore outer space in a starship, which might allow him to open a bait and tackle shop on another planet. At least he has a plan, but we digress…
Phil's first novel, a paranormal mystery called Testing the Prisoner, debuted in 2010 from Firebringer Press. His second novel in the same genre, By Your Side, was released in 2013. Phil has also narrated the audio versions of both novels, available for free at Scribl.com. Continuing the adventures of psychic-medium Miranda Lorensen, Phil's paranormal mystery novella, Like Mother, Like Daughters, will be available in 2018 in paperback, ebook, and audio.
In August 2012, he was among an exclusive group of authors selected to participate in Crazy 8 Press's new venture, ReDeus, a collection of anthologies depicting the return of all the world's mythological gods. The series was created and edited by veteran authors Bob Greenberger, Aaron Rosenberg, and Paul Kupperberg. Phil's short story about the Celtic gods, "There Be In Dreams No War", was featured in the premiere anthology, ReDeus: Divine Tales. He followed up with "Root for the Undergods", a tale about the gods of the Gaul Empire in ReDeus: Beyond Borders.
In addition to contributing several stories, Phil served as editor on the speculative fiction anthologies  Somewhere in the Middle of Eternit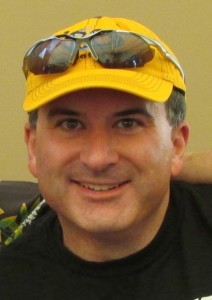 y and Elsewhere in the Middle of Eternity for Firebringer Press. The third  volume, Meanwhile in the Middle of Eternity is currently under way.
In July 2016, Phil's short story, "Tower Sixteen," was a second place winner in the Rehoboth Beach Reads short story contest and was published in the anthology Beach Nights by Cat and Mouse Press.