If you're a fan of science fiction, fantasy, or paranormal fiction (or all of the above), feel free to explore my blog by clicking on a post or category in the left sidebar (or below if you're on a mobile device).
The menus provide information about my books, events and appearances, free sample fiction, and links to other writers and writing resources.
This site will continue to expand over time with new content and the blog is typically updated once or twice per week, so I hope you'll check back often!
---
⇒⇒NEWS⇐⇐
05/2019: I was honored to be invited to participate in a new website called THE INFINITE BARD, an international collection of authors joining forces to offer free fiction: epic adventure, spine-tingling action, thrills, chills, romance, humor, mystery.  The site is now live with three exciting stories. A brand new story will follow every two weeks.  
Click here to visit the hub.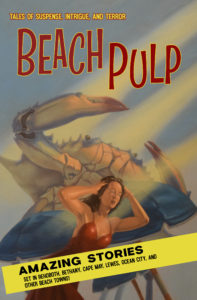 04/2019 – I'm thrilled to announce that my short stories "Tapestry" and "The Celestials" have been published in the anthology Beach Pulp by Cat & Mouse Press! Click here for more info!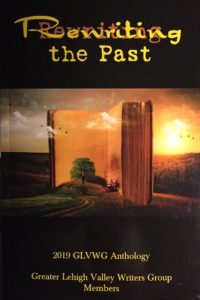 03/2019 –  In a whimsical tale about the illusion of nostalgia and the sting of inexorable change, a feisty elderly couple revisits their old neighborhood only to find that "Memory Lane Ain't What It Used To Be."  My latest short story appears in the anthology, Rewriting the Past, published in March by the Greater Lehigh Valley Writers Group (GLVWG).
---
WHO THE  HECK IS THIS GUY?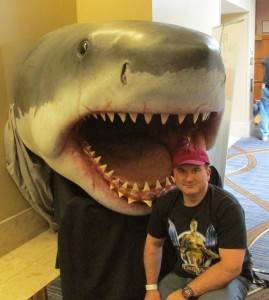 A Pennsylvania resident, Phil Giunta graduated from Saint Joseph's University in Philadelphia with a Bachelor of Science in Information Systems back in the days when data was saved by chiseling it into stone. Phil continues to work in the IT industry, although he would love nothing more than to escape corporate America and open his own bait and tackle shop, or explore outer space in a starship, which might allow him to open a bait and tackle shop on another planet. At least he has a plan, but we digress…
Phil enjoys crafting powerful fiction that changes lives and inspires readers as well as young writers. His first novel, a paranormal mystery called Testing the Prisoner, debuted in 2010 from Firebringer Press. His second novel in the same genre, By Your Side, was released in 2013. Phil has also narrated the audio versions of both novels, available for free at Scribl.com. Continuing the adventures of psychic-medium Miranda Lorensen, Phil's paranormal mystery novella, Like Mother, Like Daughters, will be available in 2018 in paperback, ebook, and audio.
Phil's short stories appear in such anthologies as A Plague of Shadows from Smart Rhino Publications, Beach Nights and Beach Pulp from Cat and Mouse Press, the ReDeus mythology series from Crazy 8 Press, and the Middle of Eternity speculative fiction series, which he created and edited for Firebringer Press. The third  volume, Meanwhile in the Middle of Eternity is currently under way. His paranormal mystery novella, Like Mother, Like Daughters is slated for release in 2018.
As a member of the Greater Lehigh Valley Writers Group (GLVWG), Phil has also penned stories and essays for Write Here, Write Now, The Write Connections, and Rewriting the Past, three of the group's annual anthologies.