RIVER READS BOOK FESTIVAL – River Reads will be returning to Prallsville Mills in Stockton, NJ on October 15, 2017 from 10 to 4 PM. Join us for a day of books, local authors for all ages, Bonjour Creperie, Unionville Vineyards, and Lulu's Rescue!
We will also be holding River Writes—4 Writing Seminars on Turning Real Life into Fiction, World Building, Self Publishing, Character Development. Each seminar will be $12 per person or $40 for all four. Each hour long session will be capped at 20 participants. Stay tuned for sign up information!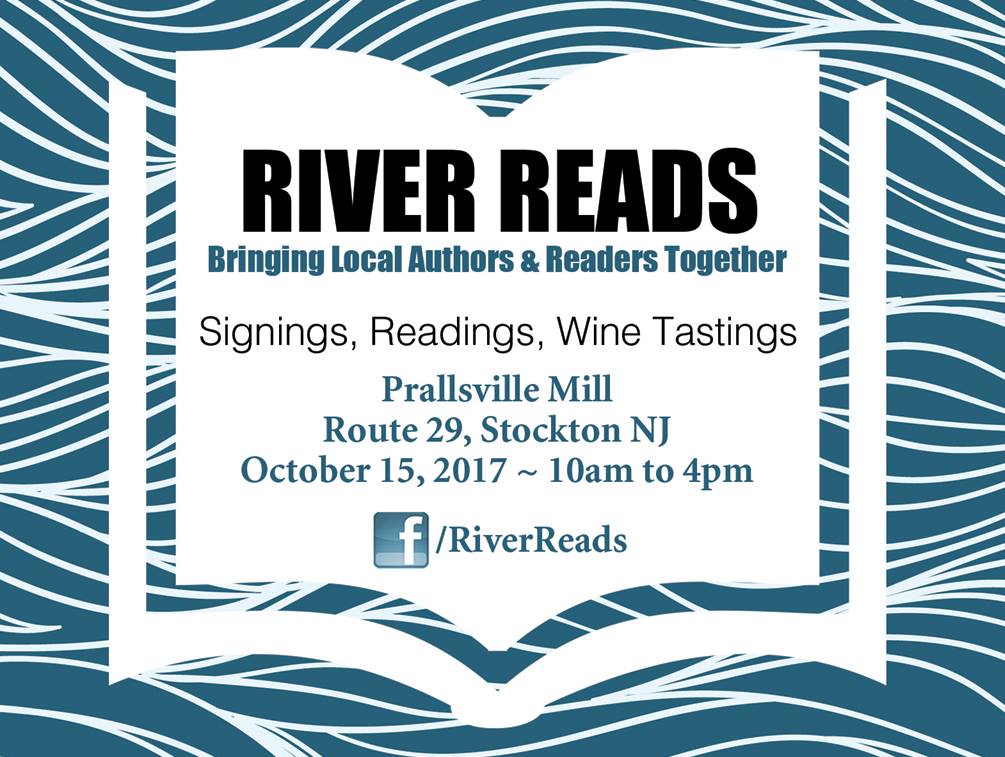 ---
HALLOWEEN TALES – Monday, October 30, 2017 6PM. Whitehall Public Library, Whitehall, PA. I will be joining writer pals John Evans, Christopher D. Ochs, and Dawn Sooy at the Whitehall Public Library in Whitehall, PA for an evening of scary readings, Q&A, and panel discussion on Monday, October 30 at 6PM. If you're in the area and enjoy the "spirit" of the season, please join us… if you dare!
---
BARNES & NOBLE LOCAL AUTHORS DAY – Saturday, November 18, 2017 from 2PM to 4PM.  4445 Southmont Way, Southmont Center, Easton, PA.  This event will be jointly sponsored by Barnes & Noble and the Greater Lehigh Valley Writers Group. I will have a table here along with several other local authors from the Lehigh Valley. Stay tuned for more info!
---
FARPOINT 25  SF Convention – February 9-11, 2018. Hunt Valley Marriott Delta Hotel, Hunt Valley, MD.  Celebrity guests include: Matt Frewer (Max Headroom, Timeless, Eureka, The Stand, Orphan Black, and more) and Nora McLellan (Killjoys, Double, Double, Toil and Trouble, and more).
Writer guests include Timothy Zahn, Steven H. Wilson, Peter David, Michael Jan Friedman, Bob Greenberger, Aaron Rosenberg, Howard Weinstein, David Mack, Glenn Hauman, Keith R.A. DeCandido, Phil Giunta, and more!
---
SHORE LEAVE 40 SF Convention – July 6-8, 2018. Hunt Valley Marriott Delta Hotel, Hunt Valley, MD. Celebrity and writer guests TBA.