"Renovation from Hell" will be the first single from my new band, Drywall Zombies. Now accepting applications for musicians.
I got cowbell covered.
But seriously folks, a zombie is nearly what I feel like after spending the last two weeks working on a room that was supposed to be an easy project: tear down peeling wallpaper, patch where needed, prime, paint, done.
Not so much.
It was little effort to remove the ancient wallpaper. No scraping was needed. However, it left dried adhesive behind that had bonded onto the blue painted drywall like cement. The amount of patching, sanding, priming—often multiple times on two of the walls—was arduous and frustrating to put it diplomatically.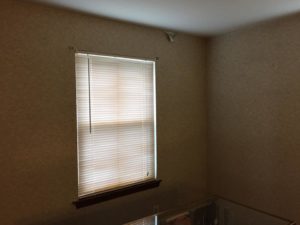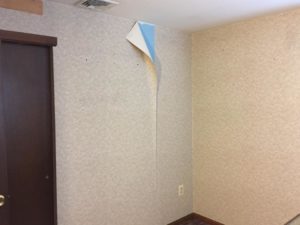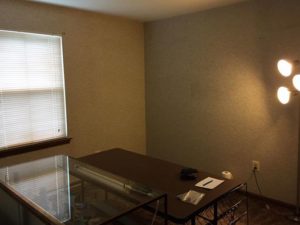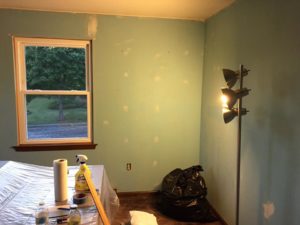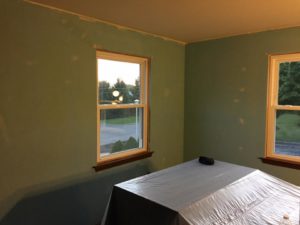 As of two days ago, I was finally able to paint two of the four walls that were the least problematic.  There is something to be said for perseverance.
As of today, the final areas of joint compound on the remaining walls were sanded, the final coat of primer applied, followed several hours later by the first coat of paint. None of these walls will have a perfectly smooth finish. There will be rough spots and pockmarks here and there thanks to the damn adhesive residue, but I there's no way in hell I'm taking another three or four days to patch and sand.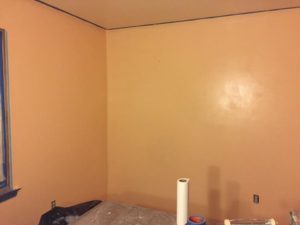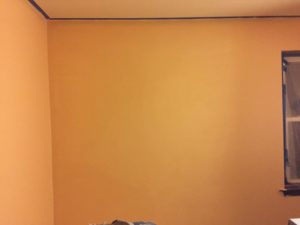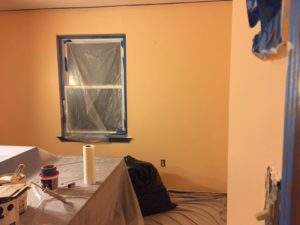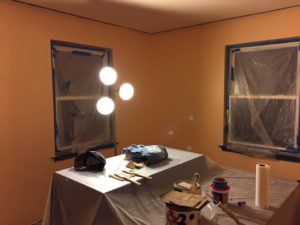 I'll live with the results and they're actually not that bad. The room is brighter, with a warm, inviting decor thanks to the new color (Prairie Flower by Clark & Kensington–an ACE Hardware exclusive brand). The work should be done by Tuesday.
During my breaks, I've been crafting a new outline for a paranormal short story that I wrote in August and revised twice in September. I loved the concept, but was not happy with certain parts of the plot and the protagonist was rather flat. Earlier in the year, I had struck upon an idea for a different story about a young man who possesses an ability to predict death in a unique way. While renovating, it occurred to me that I could grant that ability to my protagonist in the current story-in-progress, which will imbue the character with much more depth and the plot with another layer of tension.
I look forward to working on this story once the Renovation from Hell is finally finished!