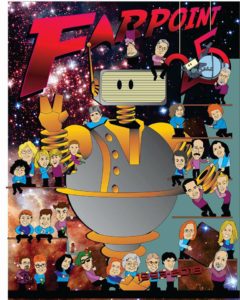 Just returned home from the 25th annual Farpoint SF convention in Hunt Valley, MD and I am proud to say that I've been attending since day one waaaaay back in 1993 when I first met the convention's co-founder and fellow writer, Steven H. Wilson.
We struck up a friendship that has only become stronger over the years since both of my novels and our Middle of Eternity anthology series were all published under Steve's imprint, Firebringer Press. In fact, we have more books coming soon as we discussed during our Saturday morning panel along with fellow Firebringer writers Susanna Reilly, Michael Critzer, Diane Baron, Daniel Patrick (Renfield) Corcoran, and our layout specialist, Ethan Wilson.
In its early days, Farpoint sponsored a short story contest. My first submission was in 1995 when I entered a Star Trek story and took second place after a tie-breaker. The contest faded away through the decades until this year, when author track manager Steve Lesnik resurrected it. This time around, entries had to be 2,500 words or less and be based on a common photograph taken by Steve during his trip to Europe. No details about the origin of the photo were divulged, but I happened to recognize it.
I am ecstatic to report that, once again after a tie-breaker, I took second place for my post-WWII short story, "All That Matters is What You Believe."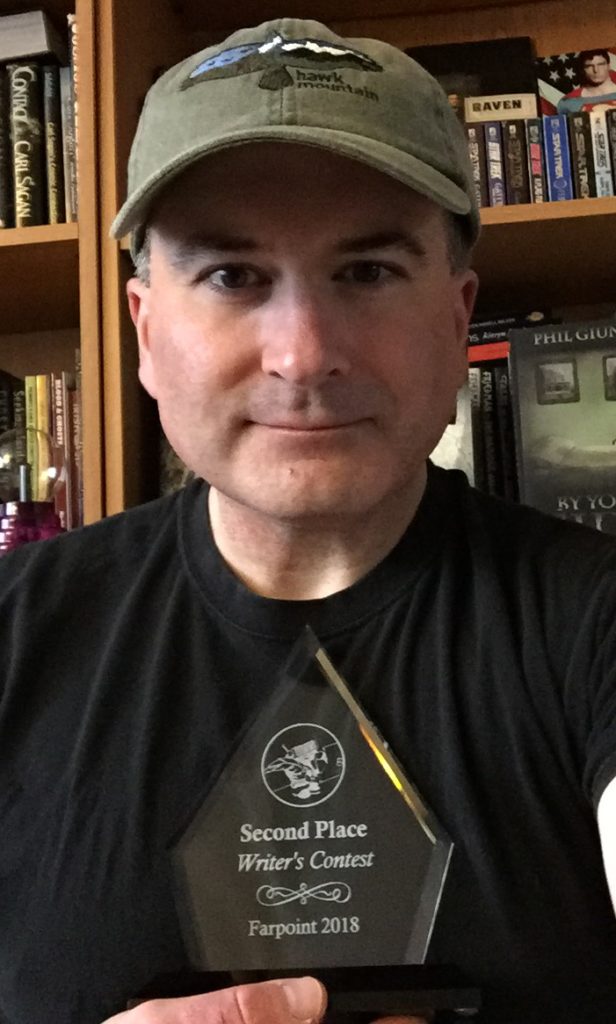 Now that the contest is over, I can dish the details. Click here to read the stories from the contest!  Not sure how long the link will remain up. There were 13 entries total. Mine is #12: "All That Matters Is What You Believe." First place winner was #4: "Splitting Arrows" by Eric Bakutis and Third Place was #6: "Hillfolk" by Aaron Rosenberg. All three of our stories will be printed in next year's Farpoint program book.
As for the rest of the convention, I had a great time reuniting with many friends, some of whom I only get to see twice a year at the Maryland conventions (Farpoint and Shore Leave). Many of these friends are my fellow author guests such as the aforementioned Firebringer Press writers, but also Aaron Rosenberg, Russ Colchamiro, David Mack, Heather Hutsell, Diane Baron, Howard Weinstein, Keith DeCandido, Allyn Gibson, and many more!
The celebrity guests included Matt Frewer (Max Headroom, Timeless, Orphan Black, Watchmen, Eureka, the list goes on), Nana Visitor (most known to SF fans as Kira from Star Trek: Deep Space Nine), Nora McLellan (Killjoys), and popular SF and Star Wars author, Timothy Zahn.
While I've met Ms. Visitor at many cons in the past, this was my first time meeting Matt Frewer and it was a delight. He was funny, gracious, and kind to the fans. A truly positive experience.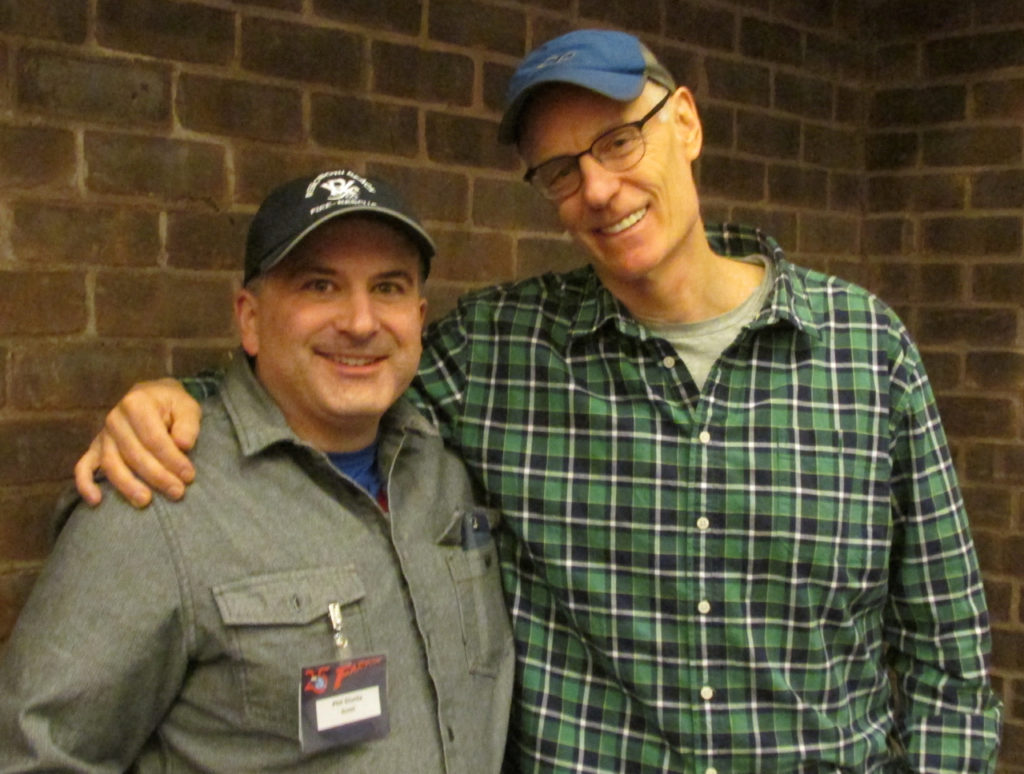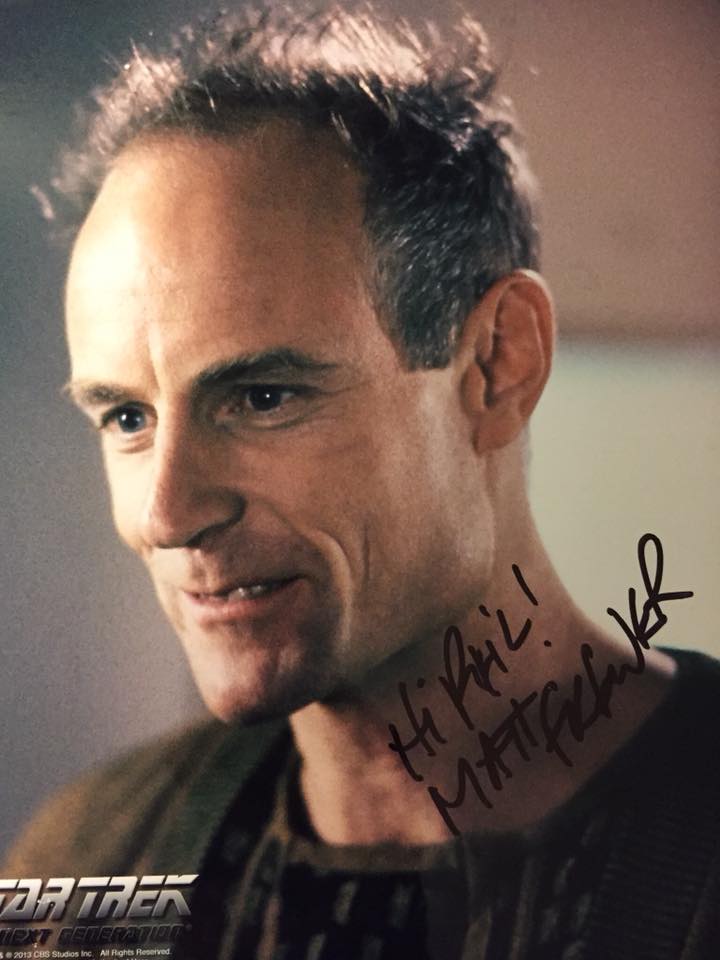 On Friday night, Farpoint hosted the traditional book fair for all of the published author guests. It was a great opportunity for me to catch up with many of my fellow word slingers. Below are just some of my colleague at Firebringer Press (from left to right: Steven H  Wilson is chatting with a friend while Michael Critzer and Susanna Reilly smile for the camera).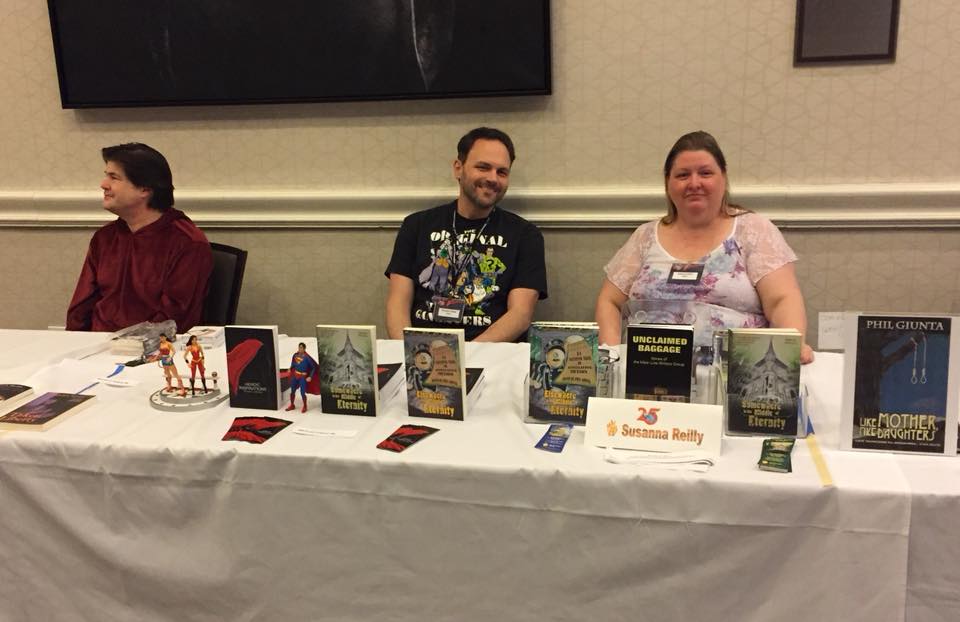 Writer pal Heather Hutsell (below) was one of a few authors who had book premieres at Farpoint 25.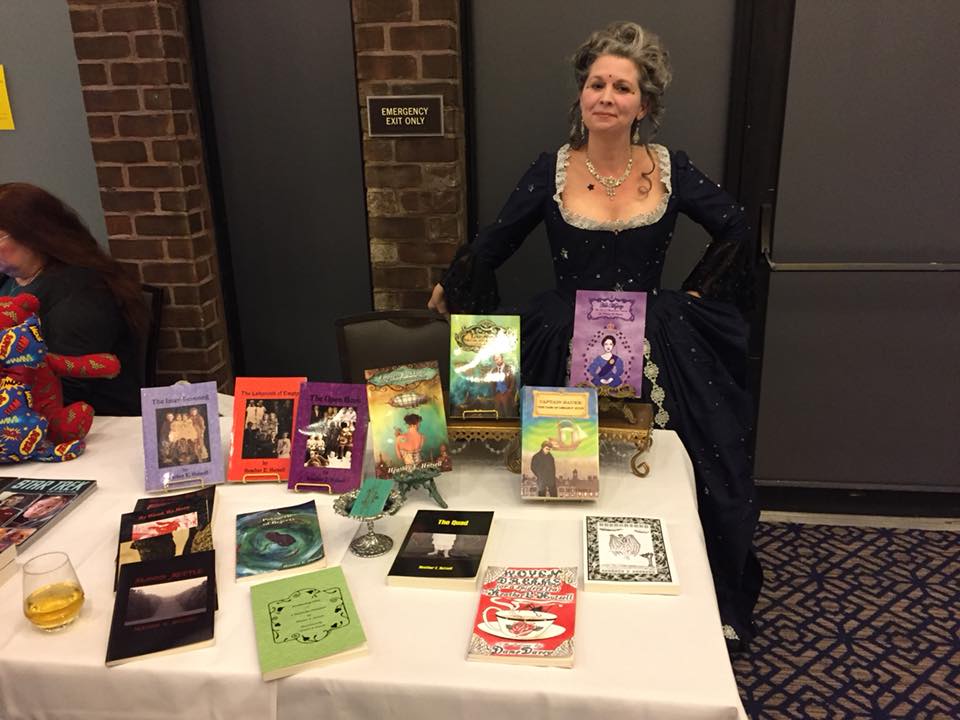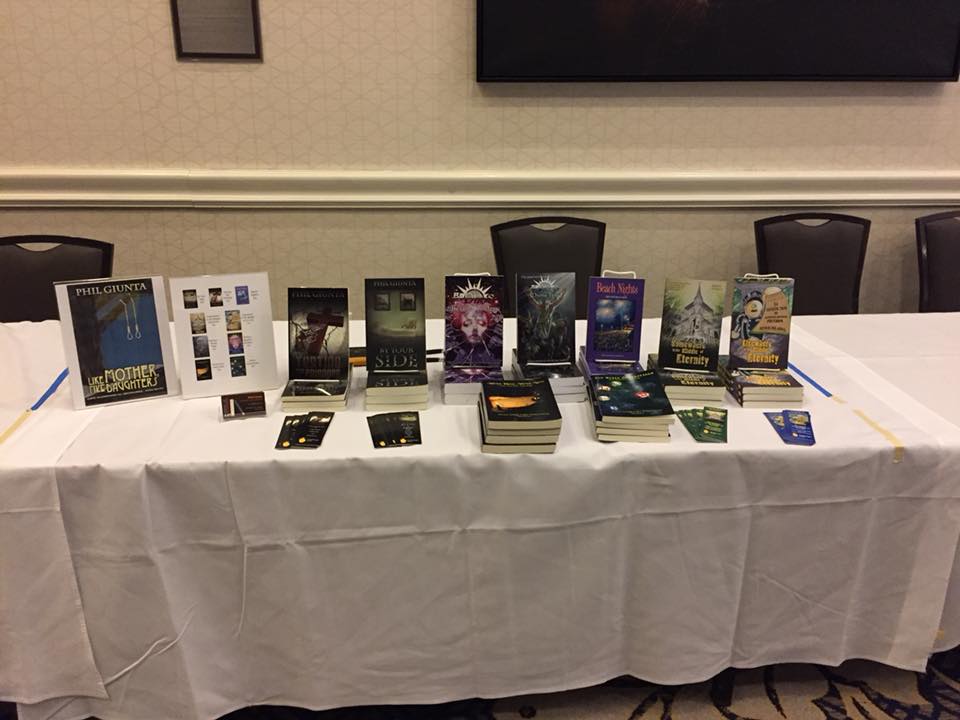 I actually set up at two different tables over the weekend. During the book fair (above) and on Saturday (below) where I spent about two hours at the assigned Firebringer Press table with my wife and  long time convention pals Kathy and Kevin.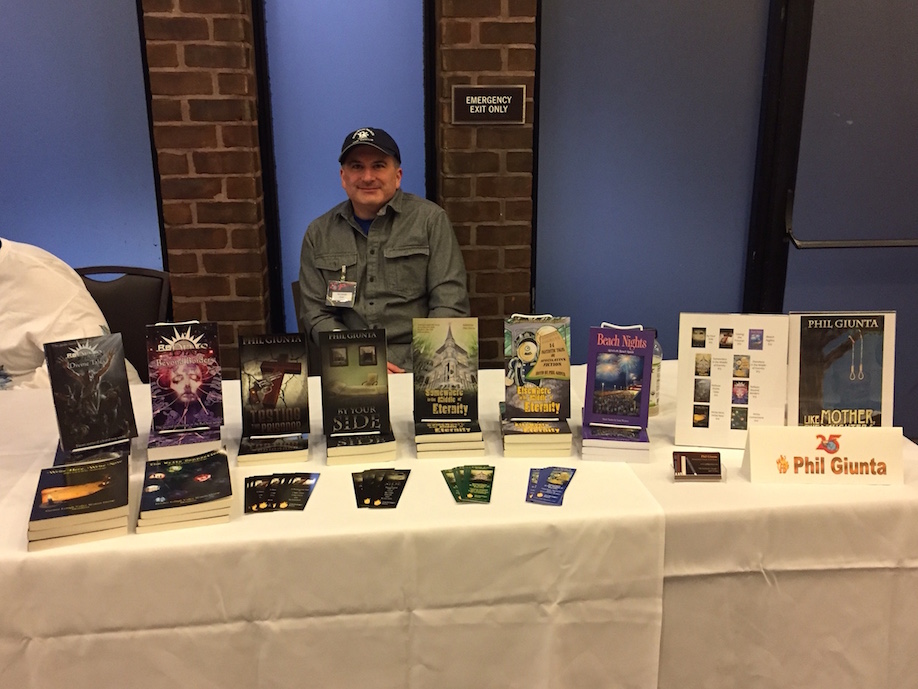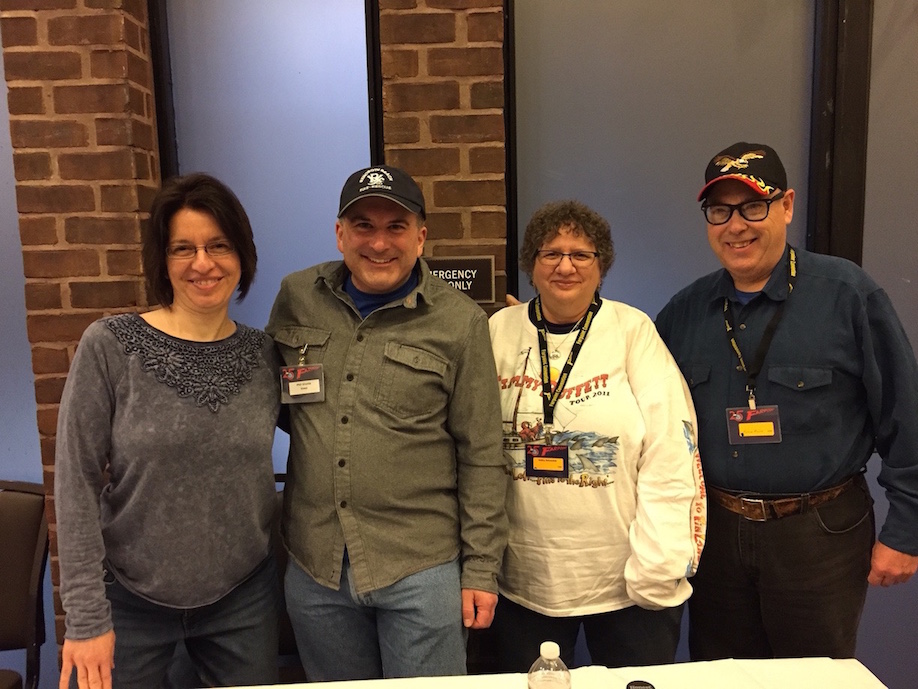 Of course, what SF convention would be complete without props and costumes! I'm sorry to say that while there were many fans in wonderful costumes during the convention (as always), I didn't have an opportunity this time to take pictures. Worse, I did not feel well enough to attend the masquerade contest on Saturday night, but with credit to the photographers, here are a few of this year's props and cosplayers…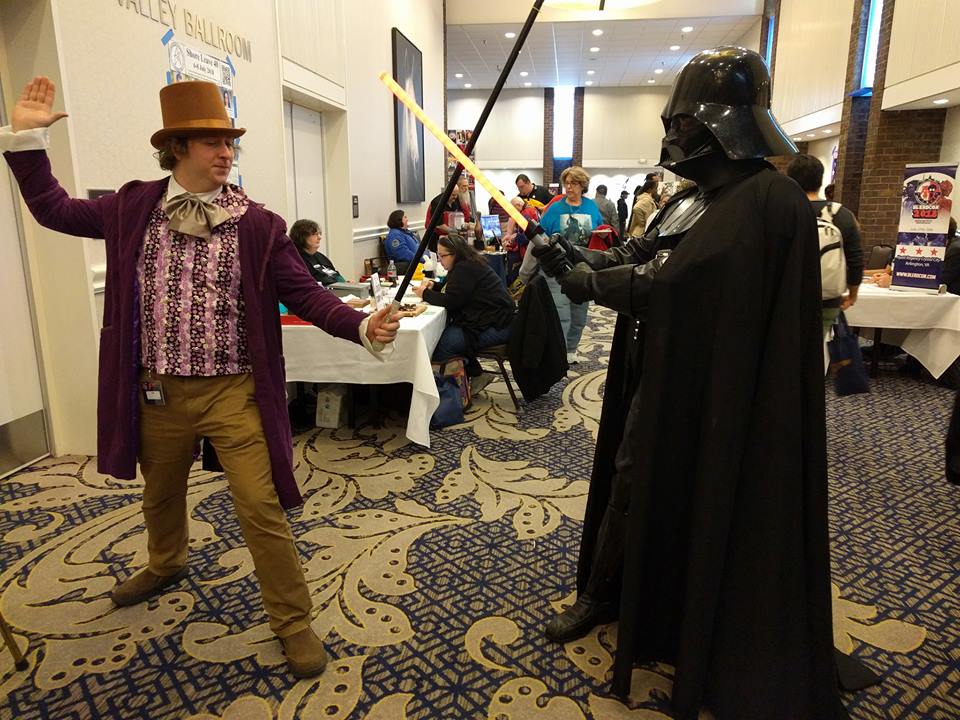 Overall, my compliments to the Farpoint committee on a marvelous 25th anniversary celebration. Here's to another 25 years!