Calling all writers! The 23rd annual Write Stuff writers conference, sponsored by the Greater Lehigh Valley Writers Group, is just two weeks away!
When: April 7-9, 2016
Where: Best Western in Bethlehem, PA
Our Keynote speaker is best-selling thriller writer, Robert Liparulo. Other presenters include Ramona DeFelice Long, Amy Deardon Kelly Simmons, Jon Gibbs, Catherine E. McLean, Suzy Kuhn, Shawn Smucker, and more! Click here to see our entire faculty.
Additionally, the Greater Lehigh Valley Writers Group (GLVWG) will launch our new anthology titled Write Here, Write Now.  This is our second collection of short stories, poems, and essays written by our talented members!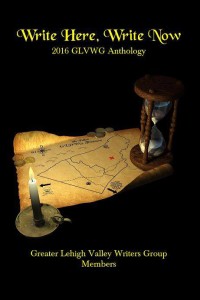 I shall be at the conference on Friday night for the Meet and Greet and again on Saturday to attend sessions, help where needed, and enjoy a day with fellow wordslingers. Hard to believe it's been a year since I was the conference chair!
Hope to see you there!